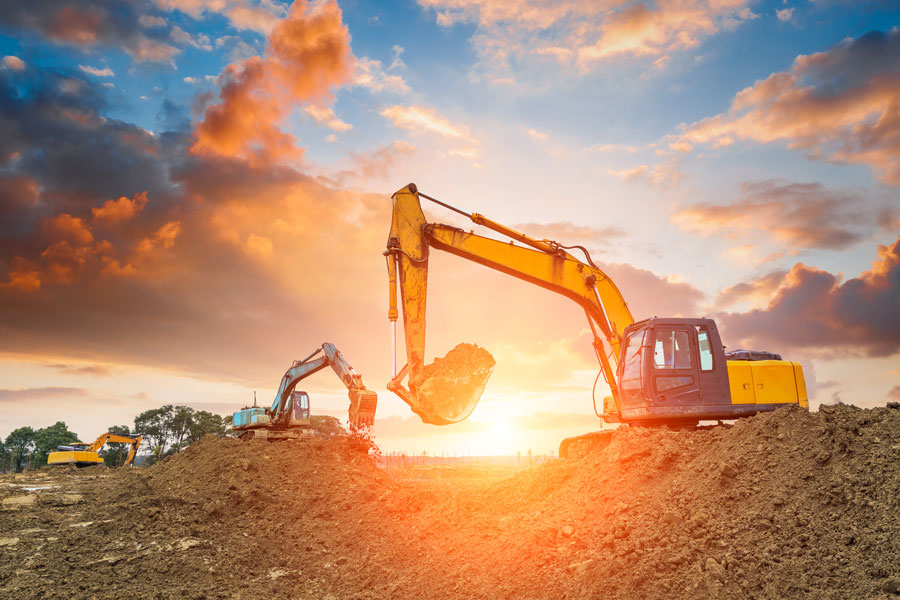 Winter Tips From A Commercial Concrete Company In Dallas, TX
When it comes to new construction projects, a critical part for any commercial concrete company in Dallas, TX is to protect the foundation so it properly dries to ensure durability and strength. When it comes to temperatures outside during a pour for a commercial concrete company in Dallas, TX, the best range to be in during winter would be close to 55 degrees. When temperatures fall significantly under this mark, it will impede the setting and strengthening process of the foundation. During the rare occurrences in which temperatures fall below freezing for prolonged periods of time, there's a risk the water from the inside of the wet concrete could expand and cause breaks in the foundation.

That being said, we are industry leaders and experts in our field and are well aware of the risks wintertime brings to the pouring process. Our team of professionals brings decades of experience to each job, making us a top commercial concrete company in Dallas, TX. All of our customers are entitled to our 100% in-house services and expertise year-round. They are able to rest assured that their project is in professional hands even during the cold winter months.

The Steps To A Successful Winter Pour
As a commercial concrete company in Dallas, TX, there are a couple of critical things to always keep in mind during every winter pour. To start, we examinate the job site prior to starting work to confirm the ground is thawed before moving forward with the pour. The temperature of the ground should ideally be as close as possible to the temperature of the concrete, this allows for a smoother drying process. Our highly-rated commercial concrete company in Dallas, TX can identify the correct time to begin the pour on all of our job sites, ensuring long-lasting durability and strength.

After surveying the ground of the job site, we then prepare to pour the concrete as quickly as possible. Our commercial concrete company in Dallas, TX possesses all of the equipment and industry knowledge necessary to have everything on-site in advance before pouring takes place. Having access to these critical resources allows us to avoid problems that may take place when concrete sits for too long. Last but not least, if the temperature falls below a certain level, we put into place preventative cautions as a top commercial concrete company in Dallas, TX, by covering the pour site in an attempt to hold in heat. When concrete goes through the drying process it releases heat, the first day of drying is crucial in ensuring the integrity of a solid foundation.

Let's Pour It Up
The winter season is no excuse to put your project plans on hold. With our decades of experience as a commercial concrete company in Dallas, TX, combined with our 100% in-house services; we possess the knowledge and abilities necessary to perform high-quality pours in cold temperatures. We are excited at the opportunity of working with you in an effort to bring your ideas to life. Visit our site today!